Expert Cosmetic Dentistry in Mukilteo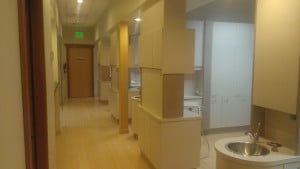 Most people want a bright and beautiful smile to enhance their appearance and boost their confidence. With advancements in cosmetic dentistry, we can now improve the appearance of your smile with quick, painless and affordable treatments. From straightening to whitening to coverage with veneers, we at Mukilteo Dental Arts are just that – artists with your smile.
Teeth Whitening
As a person ages, teeth often become darker due to changes in the mineral structure of the tooth, as the enamel becomes less porous and phosphate-deficient, as certain antibacterial medications like tetracycline are used, and as teeth become stained by colored liquids like coffee, tea and red wine.
According to the FDA, teeth whitening restores natural tooth color, while tooth bleaching whitens beyond the natural color. Teeth whitening has become the most requested procedure in cosmetic dentistry today, with more than 100 million Americans having whitened their teeth, and power whitening is now available wherein light is used to accelerate the process in a dental office.
Porcelain Veneers
A veneer is a layer of material placed over a tooth either to improve its aesthetics or protect it's surface from damage. A full veneer crown covers the entire tooth, whereas a laminate veneer is a thin layer covering only the visible surface of the tooth and generally used for aesthetic proposes.
Whether you need treatment of a recent dental trauma, cosmetic dental repair, or general dentistry for your family, Mukilteo dentist and endodontic expert Dr. Mark An will give you reason to smile! Come see for yourself why we call our dental practice Mukilteo Dental ARTS. To learn more or to request an appointment, call 425 276 7465.
Higher Quality, More Affordable Family and Cosmetic Dentistry in Mukilteo
General family dentistry for Mukilteo, Everett, Lynnwood, Edmonds & Mill Creek