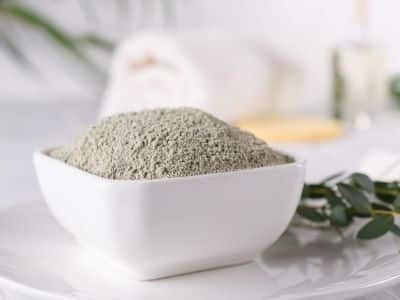 Have you heard of people using homemade clay toothpaste instead of store-bought in Mukilteo? More and more people are making their own toothpaste. What do dentists think? Our family dentists have evaluated it and believe it does have an acceptable place in a dental hygiene routine.
Why Do Dentists Approve?
Bentonite clay is a staple ingredient in most homemade toothpastes; here's why. Bentonite is volcanic ash. This ash is rich in natural minerals, such as silica, calcium, and magnesium. It's also known for drawing toxins out of the mouth because it's alkaline.
How Does It Work?
Bentonite is a swelling clay; it turns into a porous sponge when mixed with water. Additionally, the clay/water mixture becomes electrically charged and draws toxins and other impurities into its sponge-like surface.
Is Clay the Only Ingredient?
This DIY toothpaste mix typically includes other ingredients as well, which enhances both the brushing experience and its efficacy.
Baking soda — helps remove stains and odors

Mint — is great tasting and soothes the gums

Cinnamon — is antibacterial, great tasting and prevents bacteria growth
DIY Toothpaste Recipe
Mix the following ingredients together and store in a lidded container. Keep dry.
2 Tablespoons clay

2 Tablespoons baking soda

1/2 teaspoon crushed,

dried mint leaves

1/8 teaspoon ground cinnamon
Continue to See Your Dentist in Mukilteo
Since clay toothpaste lacks fluoride, our oral surgeons recommend switching between clay and regular toothpaste every few weeks. Visit Mukilteo Dental Arts for regular exams. Our endodontists take care of issues ranging from root canals to a chipped tooth. Experiment with clay toothpaste recipes; there are various recipes you can try. There are also a variety of tooth powders you can order online. Contact us today to schedule your next routine exam!
Help With Clay Toothpaste & A Complete Range of Dental Services in Mukilteo
General family dentistry for Mukilteo, Everett, Lynnwood, Edmonds & Mill Creek
---
Posted on June 10, 2021 | Published by Ignite Local | Related Local Business