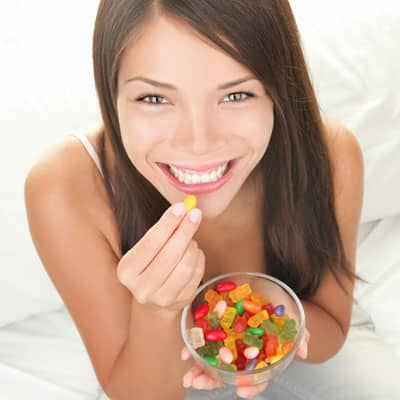 Not all types of sugars are bad for your teeth. With the holiday season in full swring, consider using teeth-safe sugars. These make great alternative ingredients for that homemade pumpkin pie or cranberry sauce. They also receive the nod of approval from your family dentist.
Not All Sugars Destroy Your Teeth
There are lots of different types of sugars. At least two of these are safe for teeth. Unfortunately, the sugar found in 95% of foods are of the varieties that cause tooth decay. A study published in the Washington Post in 2015 analyzed 28 natural sugars and seven artificial sweeteners. The study showed that the most common types of sugar, table sugar, high-fructose corn syrup, and brown sugar, all cause tooth decay. Oral surgeons warn against any processed foods which are high in these sugars.
What about natural sugars, such as those found in honey, milk, and maple syrup? According to the study, these sugars can also harm your teeth.
So Which Sugars Are Okay?
The two good sugars which the study deemed to be healthy for teeth are xylitol and erythritol. Xylitol is made from birch trees and corn cobs. Not only is it safe, it's actually healthy since it promotes enamel remineralization. Erythritol is also safe because bacteria in the mouth cannot metabolize it. Erythritol sweeteners bake in a way nearly identical to sugar. This sweetener shouldn't be eaten in large amounts since it has no nutritional value.
Consider Baking with Teeth-Safe Sugars in Everett
Typically, people consume more sweets than usual during the holidays. Make an appointment with Mukilteo Dental Arts for a checkup or schedule a whitening procedure with our cosmetic dentists. This year, make it one of your goals to use healthier teeth-safe sugar varieties. Contact us today.
Teeth-Safe Sugars for Cavity Prevention in Everett
General family dentistry for Mukilteo, Everett, Lynnwood, Edmonds & Mill Creek
---
Posted on December 9, 2020 | Published by Ignite Local | Related Local Business