Expert Endodontics & Root Canal Therapy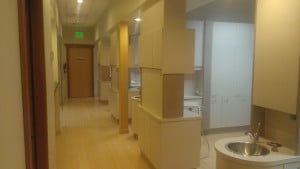 The oral health experts at Mukilteo Dental Arts provide expert endodontics near Everett. Whether you need root canal therapy, cracked tooth repair, or you've suffered a dental trauma, the team at Mukilteo Dental Arts will give you a reason to smile!
Root Canal Therapy
When a tooth is decaying, an endodontics procedure known as a root canal can often restore it and prevent further damage. A root canal procedure removes dead or decaying tooth material and replaces it with a preservative filling. A crown is then added, usually resulting in long-lasting use of the tooth.
Cracked Tooth Repair
A cracked tooth can be a difficult condition to diagnose, even for the most experienced dentist.  If you're experiencing several of the following symptoms, you may need endodontics treatment for a cracked tooth:
Sharp pain when biting on a certain tooth, which may get worse if the biting force is increased. 
"Rebound pain", which is sharp pain occurring when the biting force is released from the tooth.
Pain when grinding the teeth backwards and forwards and side to side.
Sharp pain when drinking cold beverages or eating cold foods, and lack of pain with heat stimulae.
Pain when eating or drinking sugary substances.
Sometimes the pain is well localized and you can determine the exact tooth from which the symptoms are originating, but not always.
Dental Trauma Treatment
Traumatic Dental Injuries (TDIs) occur frequently in children and young adults, with 25% of all school children experiencing dental trauma in their childhood teeth, and 33% of adults experiencing trauma to permanent teeth.  The majority of injuries occur before the age of 19, with luxation being the most common injury in childhood teeth.  Luxation is the partial or complete displacement of the tooth, most commonly caused by a fall for children, and accidents from bicycling, falling, sports and fighting for adults.  Crown fractures are the most common TDI in adults, and proper diagnosis, treatment and follow-up are important for a favorable outcome.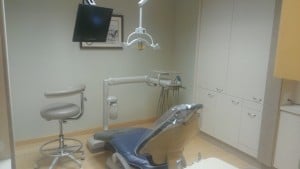 Whether you need treatment of a recent dental trauma, cosmetic dental repair, or general dentistry for your family, Mukilteo dentist and endodontic expert Dr. Mark An will give you reason to smile! To learn more or to request an appointment, call (425) 276-7465.
Higher Quality, More Affordable Family Dentistry in Mukilteo
General family dentistry for Mukilteo, Everett, Lynnwood, Edmonds & Mill Creek